NEW PINBALL MACHINES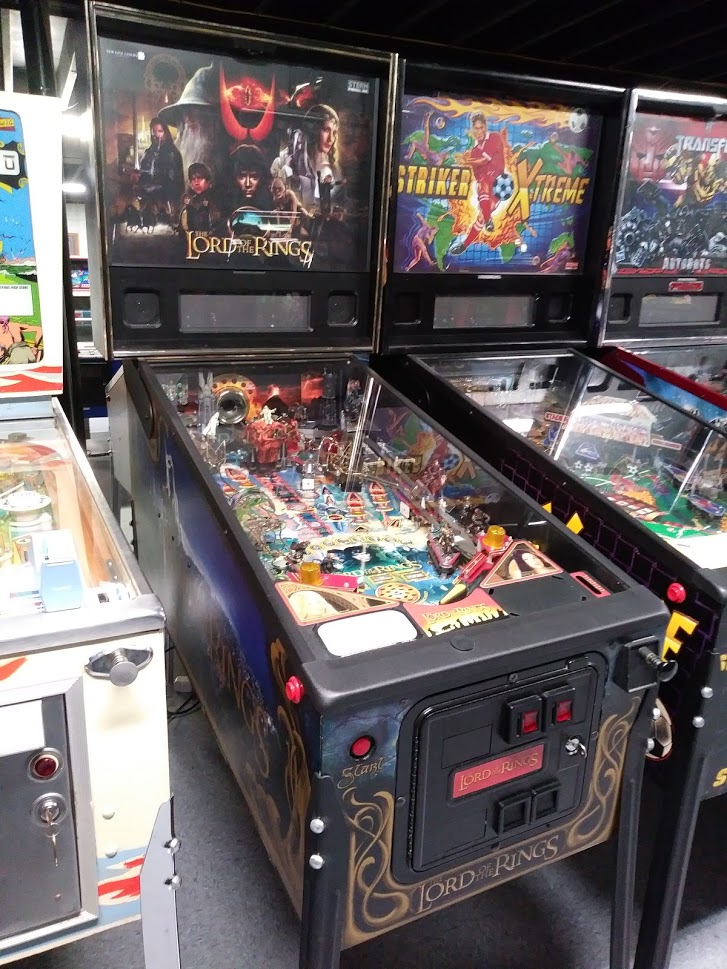 Game: Lord of the Rings-LE - NEW
Manufacturer: Stern

Use: Home or Commercial

Price: $8,495-LAST ONE-w/shaker motor


Pay by check or wire and save an additional $150.

BRAND NEW LORD OF THE RINGS SPECIAL EDITION GOLD PINBALL. complete with a 1 year parts warranty and a FACTORY SHAKER MOTOR for you to install - We want to ship the machine to you sealed in the factory box, so it won't be opened to install the Shaker Motor, but it is included! It is very easy to install.

The greatest adventure of all time is now also the pinball machine for all ages. The Lord of the Rings pinball machine features exciting elements from the New Line Cinema's box office hits, The Fellowship of the Ring and The Two Towers as well as the most anticipated installment, The Return of the Kings.
The goal of Lord of the Rings pinball is to collect the Elf Rings, the Dwarf Rings, and the mortal men rings thereby forming The One Ring. Then, one must destroy The One Ring through collecting all three movies. The Lord of the Rings pinball offers non-stop action at its best.
Our Limited Edition version of the Lord of the Rings SE features a mirrored backglass with gold tint, Gold hardware including the legs, crossbar, side rails and hinges. It is wired for an optional shaker, is signed by Gary Stern and the designer, George Gomez, and has two extra coats of clear coat on the playfield.
Pinballs.com is the Games Division of Automated Services, LLC. All rights reserved. 2010